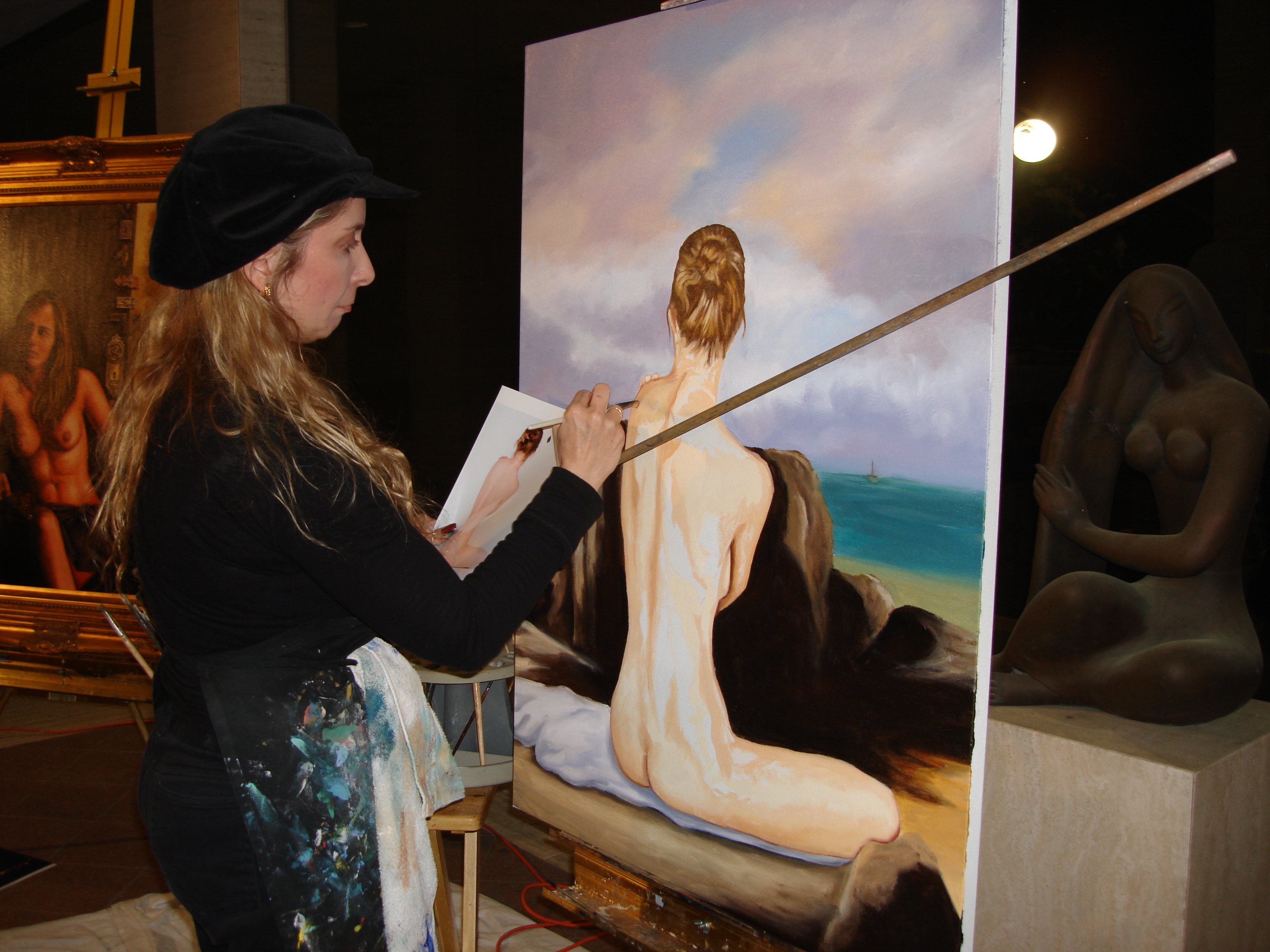 Lisa working on a performance art painting at
the Appleton Museum of Art in Ocala, FL. She
completed the painting "Anticipation" in three
hours and it was auctioned off that evening.
Lisa at the Horse Fever Press Release 2011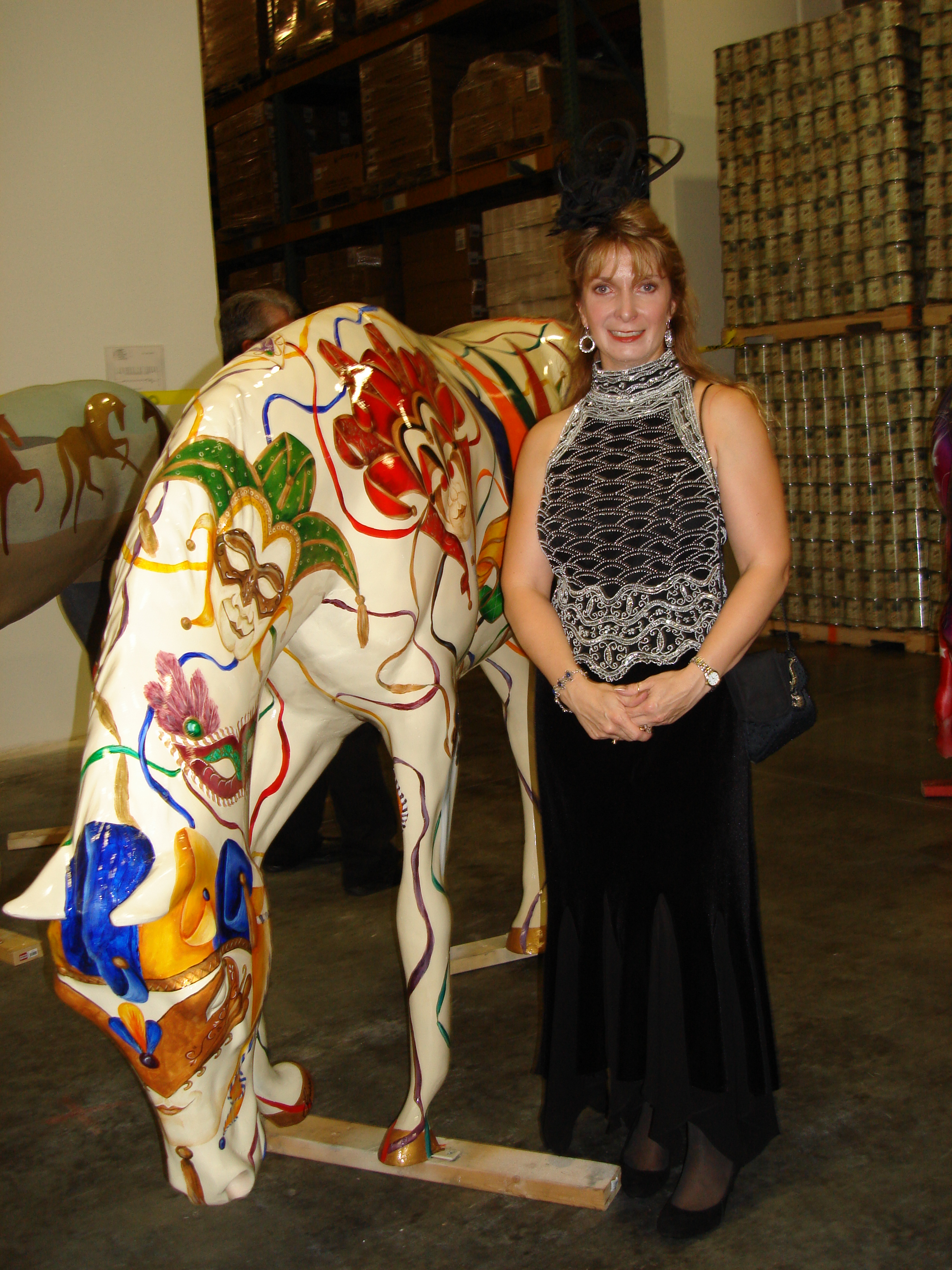 Lisa at the Horse Fever Press release 2011 with her Horse Mask Herd Rade.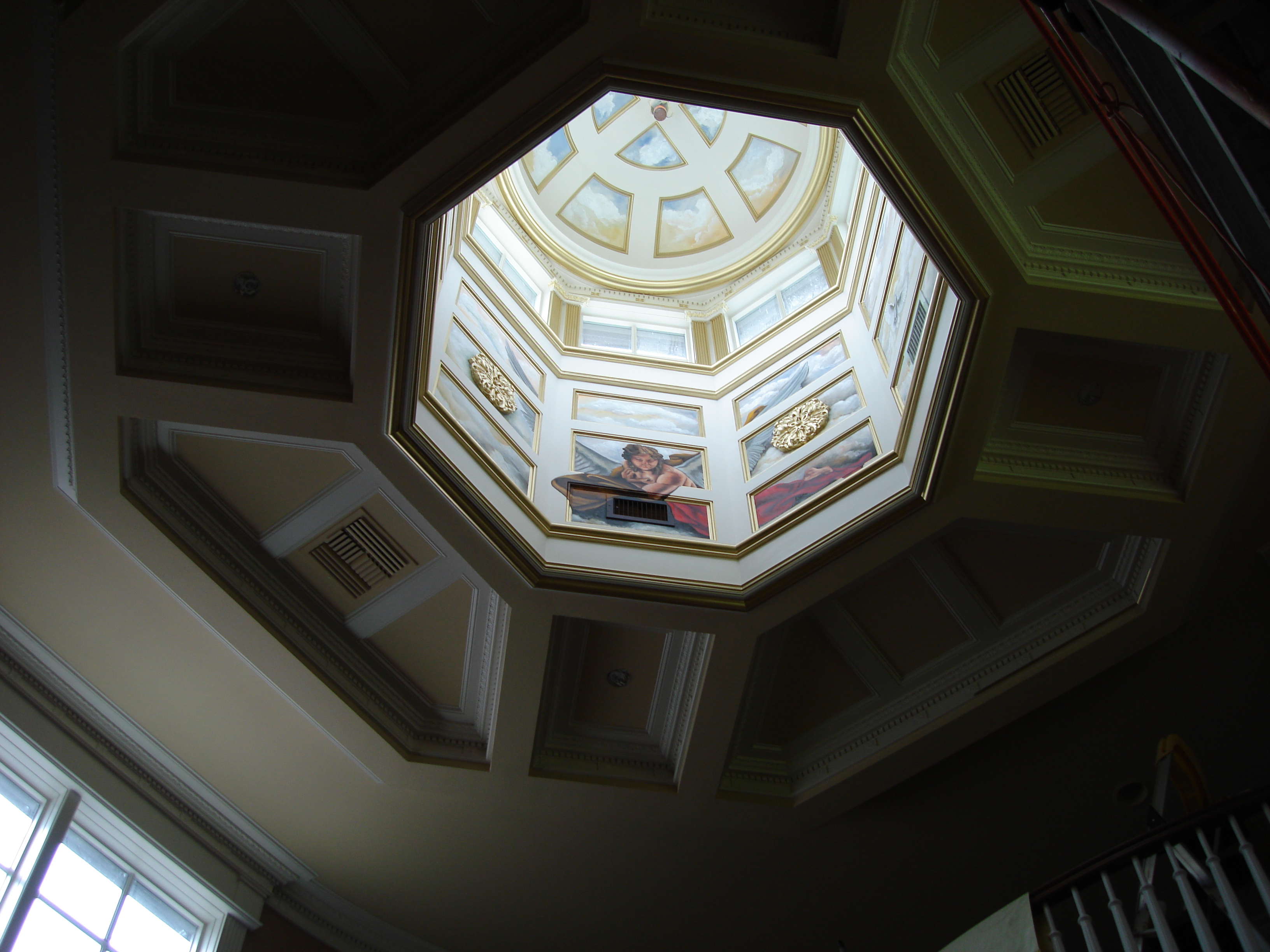 Recently completed mural for a private residance where Lisa and fellow artist Linda Happle-Zysko collaborated.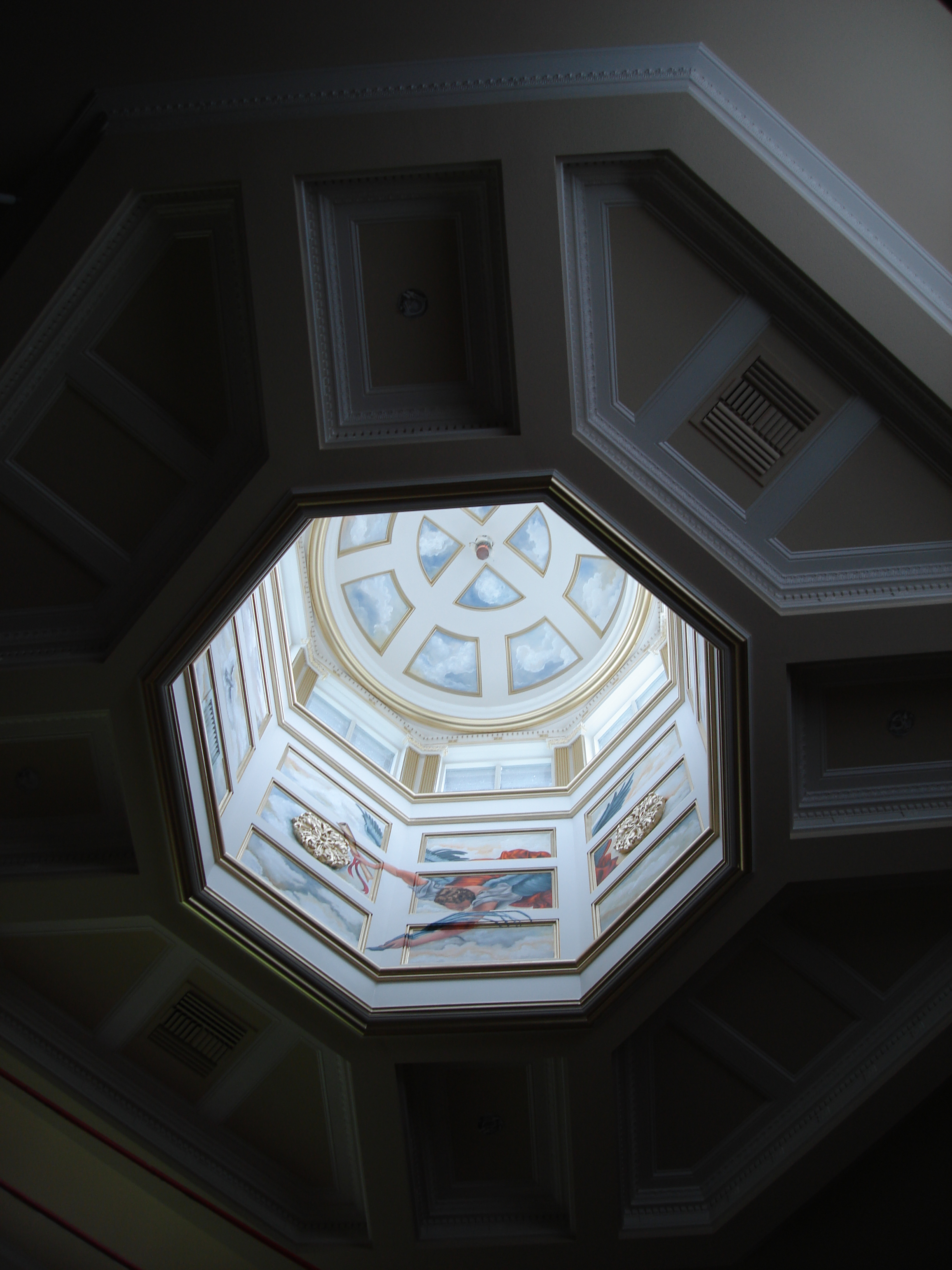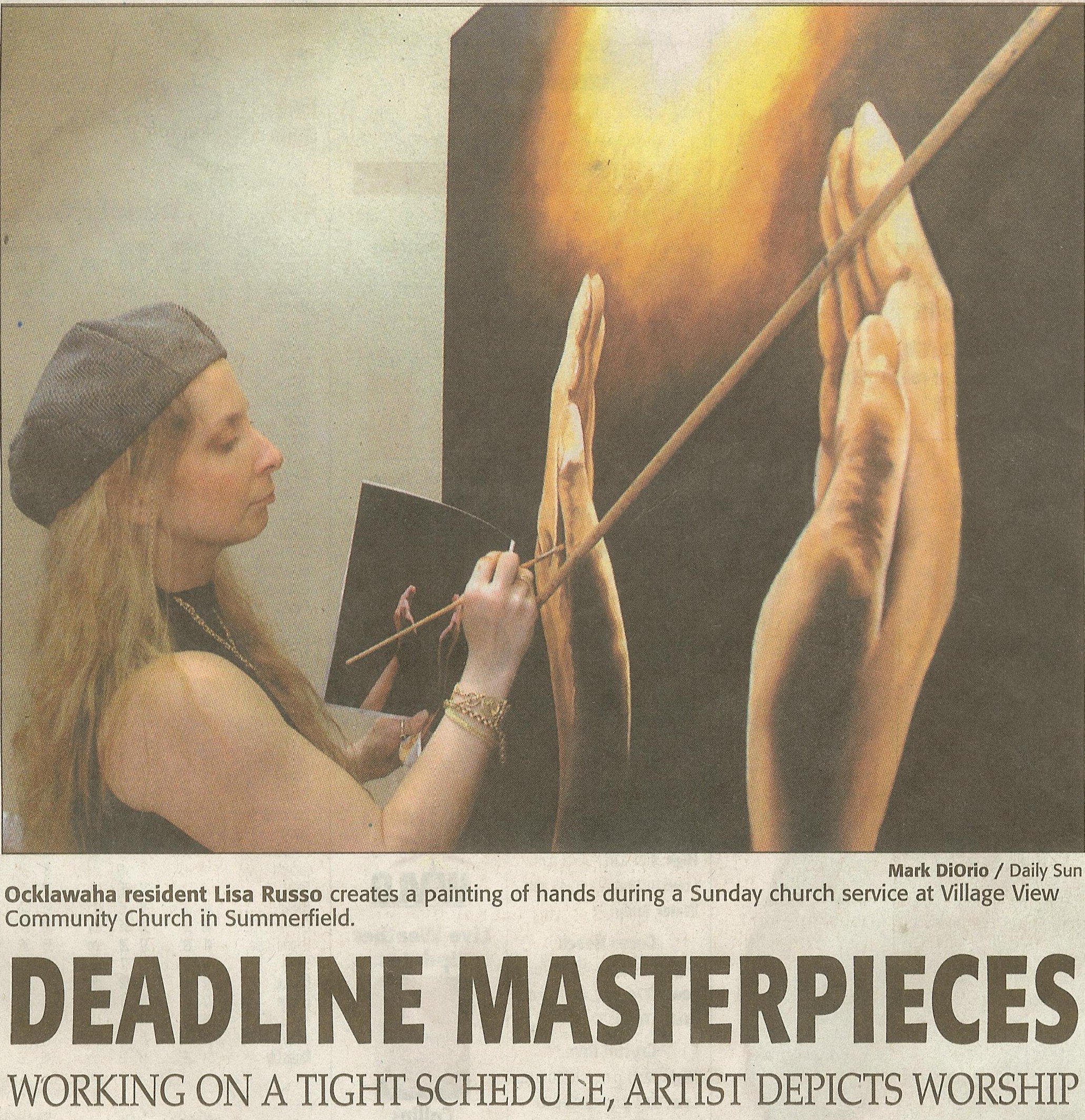 The Villages Daily Sun is covering Russo at Village View
Community Church. She has painted seven painting for
them. She works during their church services.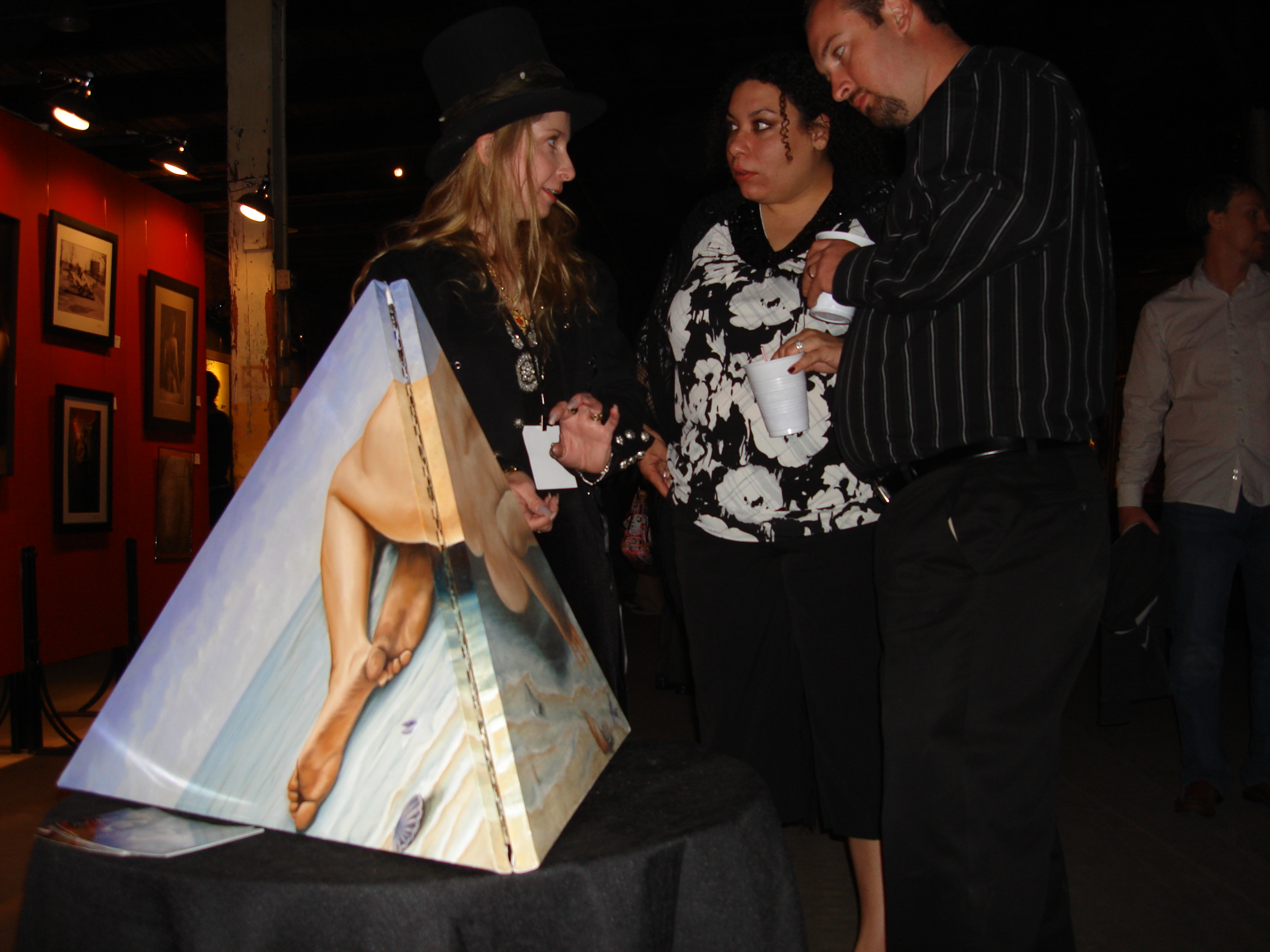 Lisa at Nude Nite in Tampa, FL
discussing The Birth of Venus. The intrigue of the
pyramid is that it can also open up
to be a trapazoid and hang on the wall.
Patent pending